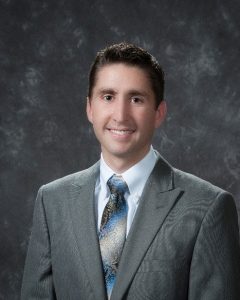 Joshua Rice, DDS
Dr. Joshua Rice is returning to the area after receiving his Doctor of Dental Surgery degree from Creighton University in Omaha, Nebraska. While there, he was nominated to the Alpha Sigma Nu honor society—one of the highest honors available at Creighton University—for exemplifying traits of scholarship, loyalty, and service. As an active member of the American Dental Association, Dr. Rice makes continuing education in his field both a priority and a pleasure.
Dr. Rice grew up east of Burley and attended Burley High School. He and his wife met while studying abroad in the Middle East. Now they have three little boys. As a family, they enjoy swimming in the Snake River, sports like baseball and basketball, reading countless bedtime stories, and other community and recreational events.
Dr. Rice's hobbies include hunting, fishing, and basketball. He also plays the violin as part of the Magic Philharmonic Orchestra.
Come visit Today's Dental Care and meet Dr. Rice and our wonderful staff!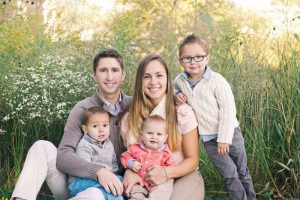 Maureen – Office Manager/Receptionist
Maureen has been with our dental family for 5 ½ years. She received her Medical Office Administration certificate in 2008, and she works hard to accommodate our patients' financial and dental needs. She loves being part of an awesome team that focuses on taking care of patients while still having fun.
Maureen lived in Nicaragua until she was 12 years old and is fluent in Spanish. She has been married for 7 years and has two daughters, a 4-year-old and a 20-month-old. When not at our office, she loves to cook, bake, travel, and spend time with her family and friends.
Amanda – Lead Dental Assistant
Amanda has been with our team for 2 years. She is our lead assistant and makes sure that our patients, doctors, and office have what they need. Amanda enjoys our upbeat atmosphere and being part of a great team.
Brianna ("Bri") – Hygienist
Bri has been with us for 6 months. She served in AmeriCorps for 2 years and was the President of the Student American Dental Hygiene Association for 2 years. Bri graduated from ISU with a BS in dental hygiene in May 2016, and she now helps us take care of our patients' oral health needs and concerns. Her favorite parts of our practice are the constant new changes to improve our patients' oral health and the great communication and teamwork between our 4 offices.
Bri married her husband, Josh, in July 2016. She enjoys being outdoors (she's trying to pick up hunting). Bri also played softball in college and loves helping younger softball players now.