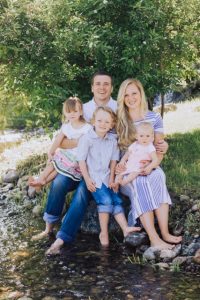 Karl Klingler, DDS
Dr. Klingler is the newest member of our Jerome office. He graduated in 2017 from the University at Buffalo in New York School of Dental Medicine. He completed his undergraduate studies at Brigham Young University – Idaho in exercise science. Dr. Klingler has been trained in dental implants, pediatric care, and full mouth reconstruction procedures. He is dedicated to furthering his education and training, making a diligent effort to learn and stay up to date in this exciting profession, and regularly completing weekend and online continuing education courses. As a dentist, Dr. Klingler seeks to provide the best possible care to every patient he sees, and to try and treat them like a family member. Dr. Klingler is a member of the American Dental Association.
Dr. Klingler has been married to his wife, Katie, for over 7 years. Together, they have three amazing children: Mason, 5; Brooklyn, 3; and Madison, 9 months. He enjoys serving in his church and spending time outside with his family, including hiking, rock climbing, playing soccer, and working in the yard.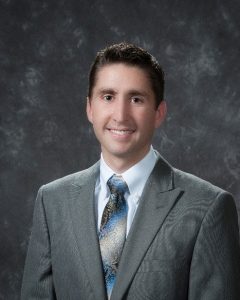 Joshua Rice, DDS
Dr. Joshua Rice is returning to the area after receiving his Doctor of Dental Surgery degree from Creighton University in Omaha, Nebraska. While there, he was nominated to the Alpha Sigma Nu honor society—one of the highest honors available at Creighton University—for exemplifying traits of scholarship, loyalty, and service. As an active member of the American Dental Association, Dr. Rice makes continuing education in his field both a priority and a pleasure.
Dr. Rice grew up east of Burley and attended Burley High School. He and his wife met while studying abroad in the Middle East. Now they have three little boys. As a family, they enjoy swimming in the Snake River, sports like baseball and basketball, reading countless bedtime stories, and other community and recreational events.
Dr. Rice's hobbies include hunting, fishing, and basketball. He also plays the violin as part of the Magic Philharmonic Orchestra.
Come visit Today's Dental Care and meet Dr. Rice and our wonderful staff!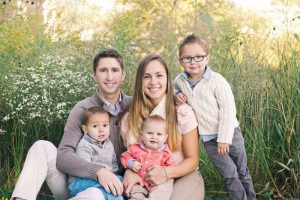 Barbara Kuhlman, Receptionist
Barbara's smiling face is one of the first things you'll see when you visit our office in Buhl. A 2004 graduate of the American Institute for Health Technology's dental assistance program, Barbara has 14 years of experience in the dental field. Barbara has one son and three grandchildren, and she enjoys golfing, camping, being outdoors, and watching football and NASCAR.
Catherine Hunter, Dental Hygienist
Catherine is an important contributor to the high level of care that Today's Dental Care provides its patients. She holds a Bachelor of Science degree in dental hygiene and an associate degree in health education, and has been practicing hygiene for 28 years. She enjoys fishing, skiing, gardening, and sewing, and she has three children and six grandchildren.
Leticia Nieto, Lead Assistant
Leticia graduated from the College of Southern Idaho's dental assisting program in 2014. Her experience diverse experience in dentistry and her ability to speak Spanish helps her provide excellent service to all our patients. She has been married for seven years and has a 2-year-old son; she is expecting a baby girl in August 2017.